Press
February 2013
MORE PRESS ON THE INCREDIBLE BEAUTY OF COSTA RICA
October 2012
INTERNATIONAL LIVING FINDS MORE REASONS COSTA RICA OFFERS A GREAT WAY OF LIFE
October 2012
PARTY FOR NATURE AT PUBLIC BAR

October 2012
TRAIN WITH RUNNING LEGEND ERICK QUIROS IN COSTA RICA
October 2012
PLAY TENNIS IN COSTA RICA
October 2012
PLAY SOCCER IN COSTA RICA
September 2012
RIU PALACE OPENING ON NOV 2nd JUST MINUTES FROM PURA VIDA HOUSE
September 2012
INTERNATIONAL LIVING: COSTA RICA IS ONE OF THE HEALTHIEST PLACES TO LIVE
September 2012
COSTA RICA NAMED A TOP "GIRLFRIEND" GETAWAY VACATION SPOT
July 2012
COSTA RICA NAMED HAPPIEST PLACE IN THE WORLD
March 2012
EXPANDED TRIPS TO COSTA RICA: Sports for Nature Trips is your one-stop shop for all travel to Costa Rica. Home of the $800 all-inclusive!
December 2011

October 2011
RACE FOR NATURE: PRESS RELEASE
October 2011
RACE FOR NATURE: MARINE CORPS 10K
April 2011

PARTY FOR NATURE CELEBRATES EARTH DAY
March 2011
UNITED STATES TENNIS ASSOCIATION SCHEDULES TENNIS FOR NATURE
February 2011
VIRGINIA GREEN APPROVES SPORTS FOR NATURE'S GREEN NBA NIGHT
January 2011
SPORTS FOR NATURE AND WASHINGTON WIZARDS GREEN NBA NIGHT AT VERIZON CENTER
November 2010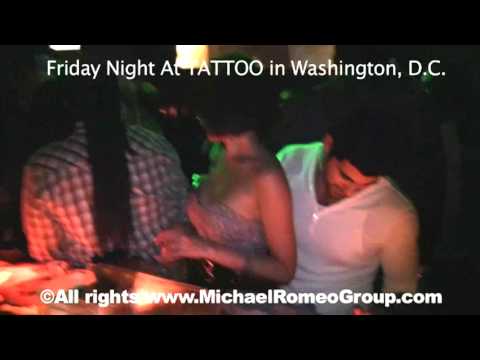 October 2010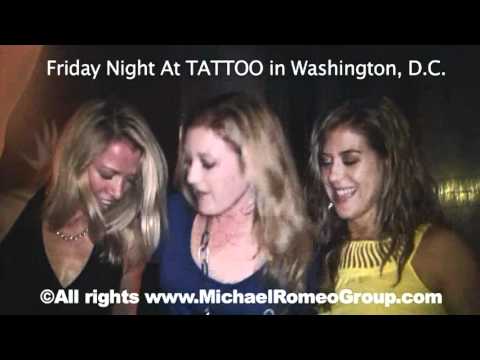 GEORGETOWN UNIVERSITY FEATURES SPORTS FOR NATURE'S CHIEF ENVIRONMENTAL OFFICER, FINALIST IN 2010 SIMON CUP TENNIS CLASSIC.
September 2010
NEW PARTY FOR NATURE EVENT ANNOUNCED AT TATTOO BAR IN WASHINGTON, DC
August 2010
ARTICLE ABOUT JUAN ANTONIO MARIN, FEATURED ATHLETE FOR SPORTS FOR NATURE'S TENNIS CLINICS IN COSTA RICA
July 2010
CONCERT FOR NATURE COVERAGE IN LA NACION NEWSPAPER (SPANISH)
April 2010
THE GREEN BUSINESS, A PROUD PARTNER OF AMIGOS OF COSTA RICA
March 2010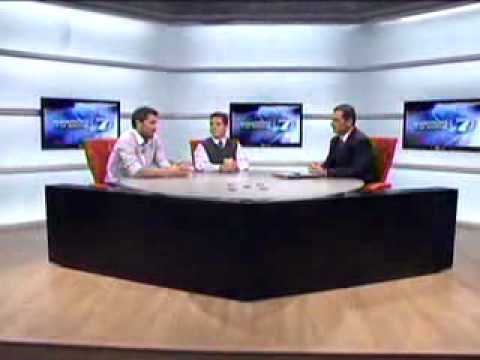 LA NACION NEWSPAPER ARTICLE AND INTERVIEW WITH JUAN ANTONIO MARIN IN COSTA RICA FOR SPORTS FOR NATURE EVENT (SPANISH)
March 2010
ARTICLE IN DIARIO EXTRA, SPORTS FOR NATURE COSTA RICA (SPANISH)
March2010
TELETICA CANAL 7 IN COSTA RICA, JUAN ANTONIO MARIN AND SPORTS FOR NATURE EVENT COVERAGE (SPANISH)
March2010
ARTICLE IN DIARIO EXTRA, JUAN ANTONIO MARIN TENNIS CAREER AND SPORTS FOR NATURE IN COSTA RICA (SPANISH)
March2010
JUAN ANTONIO MARIN ARTICLE BY YASHIN QUESADA (SPANISH)
March2010
LA REPUBLICA NEWSPAPER ARTICLE ABOUT JUAN ANTONIO MARIN TENNIS CLINICS IN COSTA RICA FOR SPORTS FOR NATURE (SPANISH)
March 2010
THE GREEN BUSINESS, A PROUD PARTNER OF THE ALASKA WILDERNESS LEAGUE
February 2010
JUAN ANTONIO MARIN, LATEST REMARKS ABOUT TENNIS FOR NATURE TO THE MEDIA IN COSTA RICA (SPANISH)
February 2010
SPORTS FOR NATURE EVENT – JUAN ANTONIO MARIN INTERVIEW, AL DIA NEWSPAPER, COSTA RICA (SPANISH)
February 2010
JUAN ANTONIO MARIN EXHIBITION MATCHES ANNOUNCED, ARTICLE IN DIARIO EXTRA, COSTA RICA (SPANISH)
February, 2010
JUAN ANTONIO MARIN INTERNATIONAL EVENT ADDITIONAL PRESS COVERAGE IN DIARIO EXTRA, COSTA RICA (SPANISH)
January, 2010
THE GREEN BUSINESS, A PROUD PARTNER OF THE ALASKA WILDERNESS LEAGUE
January, 2010
TENNIS FOR NATURE EVENT INFORMATION IN THE OFFICIAL UNITED STATES TENNIS ASSOCIATION SITE
January, 2010
JUAN ANTONIO MARIN IN COSTA RICA FOR SPORTS FOR NATURE EVENT (ARTICLE FROM DIARIO EXTRA – SPANISH)
November, 2009
DC METROMIX AND WUSA CHANNEL 9 COVER PARTY FOR NATURE AT EYE BAR BENEFITING THE ALASKA WILDERNESS LEAGUE
September, 2009
TELETICA CHANNEL 7 IN COSTA RICA COVERS SOCCER FOR NATURE (SPANISH)
September, 2009
SOCCER FOR NATURE WORLD CUP QUALIFIER GREEN INITIATIVE FEATURED IN PURA VIDA NEWSPAPERS (SPANISH)
September, 2009
SPORTS FOR NATURE SOCCER WORLD CUP QUALIFIER HELPS NATURE
August, 2009
GOLFERS SWING FOR THE ENVIRONMENT
August, 2009
SPORTS FOR NATURE ANNOUNCES PREMIER PARTY FOR NATURE EVENT AT LIMA RESTAURANT AND LOUNGE IN WASHINGTON DC
August, 2009
SPORTS FOR NATURE IN CONNECTION NEWSPAPERS
July, 2009
SPORTS FOR NATURE SUMMER 2009 EVENTS INFORMATION
July, 2009
COSTA RICA TOPS LIST OF HAPPIEST COUNTRIES IN THE WORLD
June, 2009
SPORTS FOR NATURE SCORES FOR COSTA RICA
February, 2009
NATURE TEAM TENNIS AND SOCCER FOR NATURE II EVENT INFORMATION
October, 2008
SPORTS FOR NATURE EVENTS FEATURED IN THE WASHINGTON POST EXPRESS
October, 2008
THE GREEN BUSINESS PARTNERS WITH THE UNITED STATES TENNIS ASSOCIATION IN VIRGINIA AND CREATES THE FIRST OFFICIAL GUIDE FOR GREENING YOUR TENNIS TOURNAMENT
October, 2008
THE GREEN BUSINESS IS PLEASED TO ANNOUNCE ITS FALL SPORTS FOR NATURE EVENTS – SOCCER FOR NATURE AND TENNIS FOR NATURE II
August, 2008
THE GREEN BUSINESS AND ASIAN FESTIVAL MEDIA COVERAGE
July, 2008
THE GREEN BUSINESS FEATURED IN THE OUTLOOK
June, 2008
THE 2008 ASIAN FESTIVAL IS GOING GREEN THIS YEAR! THE GREEN BUSINESS WILL IMPLEMENT ALL SUSTAINABILITY INITIATIVES FOR THE FESTIVAL
April, 2008
TENNIS FOR NATURE EVENT (April, 2008) FEATURED IN RESTON CONNECTION
February, 2008
THE FIRST EVENT UNDER THE GREEN BUSINESS' SPORTS FOR NATURE INITIATIVE, TENNIS FOR NATURE, IS ANNOUNCED

September, 2007
THE GREEN BUSINESS ANNOUNCES THE OPENING OF AN OFFICE IN ALAJUELA, COSTA RICA TO SERVE ITS CLIENTS IN CENTRAL AND SOUTH AMERICA